About brand
Brand "Mammy Coffee" is a symbol of the best coffee and style all over the world. Join us in an extraordinary pleasure of coffee savoring!
Our coffee roasters invented the unique program of coffee roasting, which endows coffee "Mammy Coffee" with exceptionally rich taste and long pleasant aftertaste.
We completely abandoned the use of flavorings and flavor enhancers, which spoil the natural taste of coffee.
We manufacture exclusively organic coffee!
You can always try "Mammy Coffee" from our vending machines that have original design: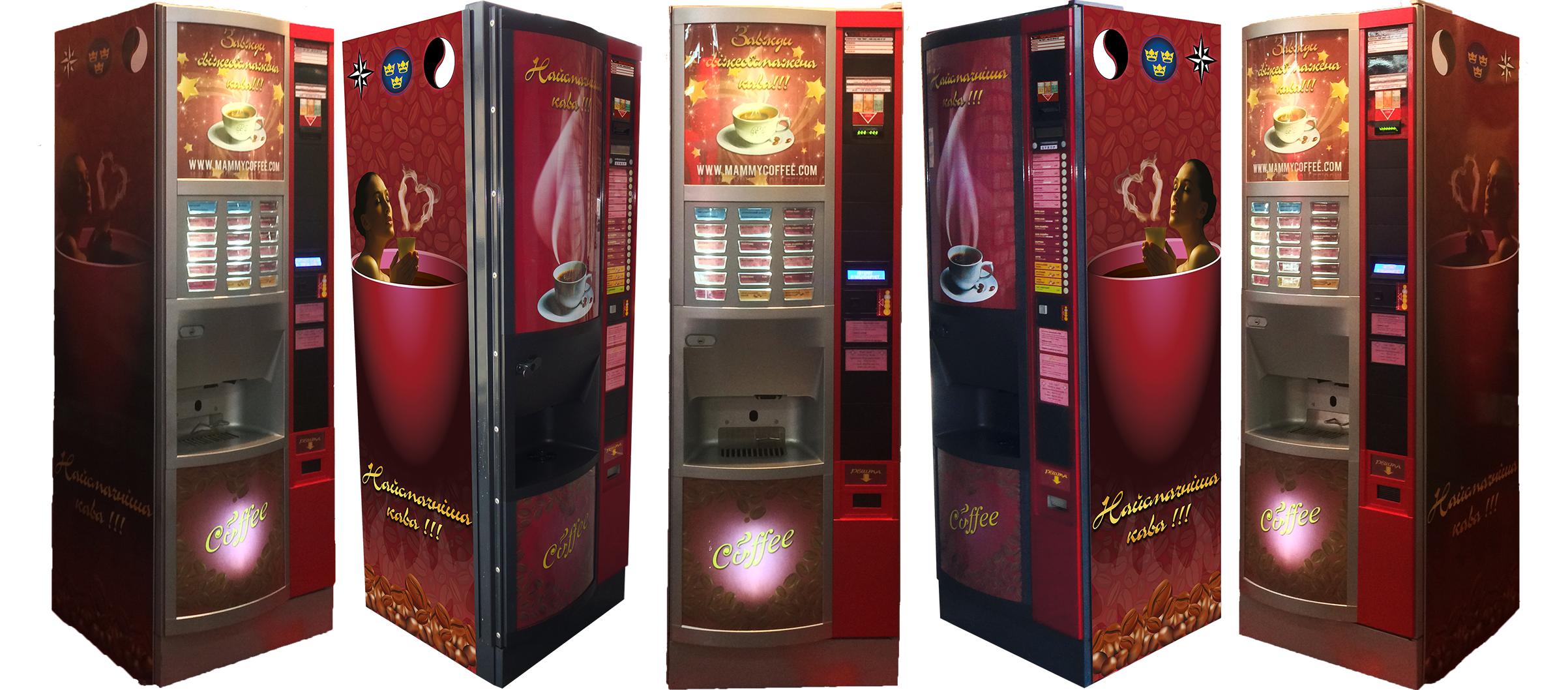 Enjoy your coffee ceremony!!!